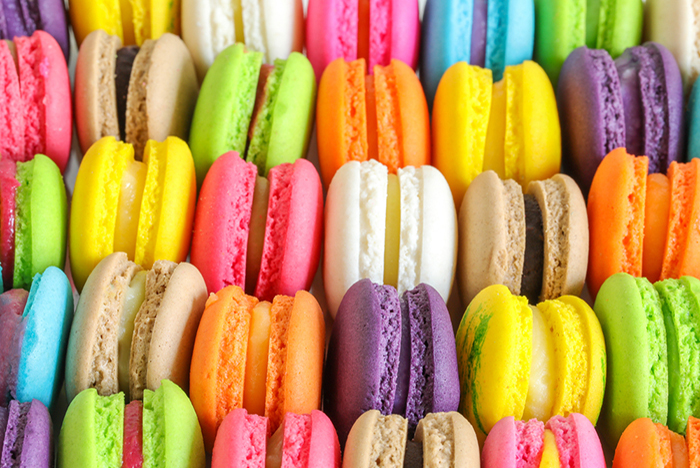 Show of hands, how many of you reply to the question "What's for dessert?" by saying, "I think we still have some cookies in the pantry." If this sounds familiar, you're in luck. We've pulled together a list of incredible and unconventional dessert ideas that involve zero cooking or prep. By unconventional, we mean something a little more exotic than that tub of ice cream in your freezer. These sweets are ready-made, available for immediate purchase at your local Pete's Market, and guaranteed to breathe new life into your dessert game.
Our list goes beyond the classic standards. Yes, we bake our own cookies and cupcakes, and they are amazing. But we wanted to take the road less traveled and put forth some after-dinner (or anytime) ideas that might not otherwise be on your radar.
Parfaits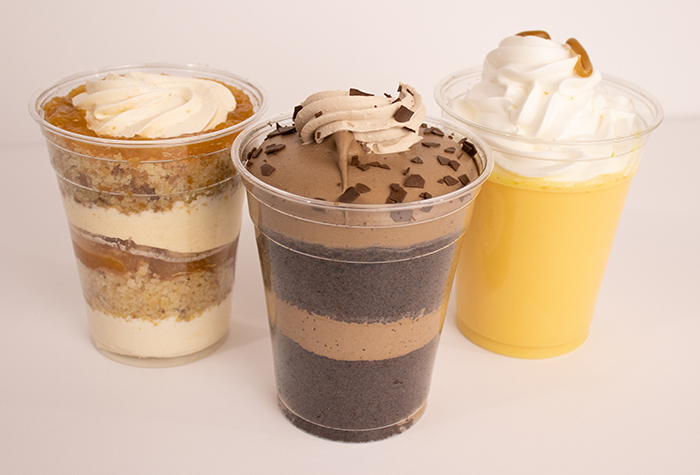 Comprised of rich, delicious layers of yogurt or custard separated by whipped cream or fruit, the world of parfaits is surprisingly vast. When it comes to parfaits, most people think in terms of chocolate, vanilla, or strawberry with maybe a smattering of granola. But if you travel the globe, you'll find parfaits of all kinds: from Guava Fruit to Flan, Black Forest cake to Tiramisu. Or take the easy route and simply stop by our refrigerated section - where you can choose from these, and many more. Fair warning: you'll also be tempted by Passion Fruit, Apple Caramel, and Strawberry Shortcake parfaits, to name just a few.
Fruit Tarts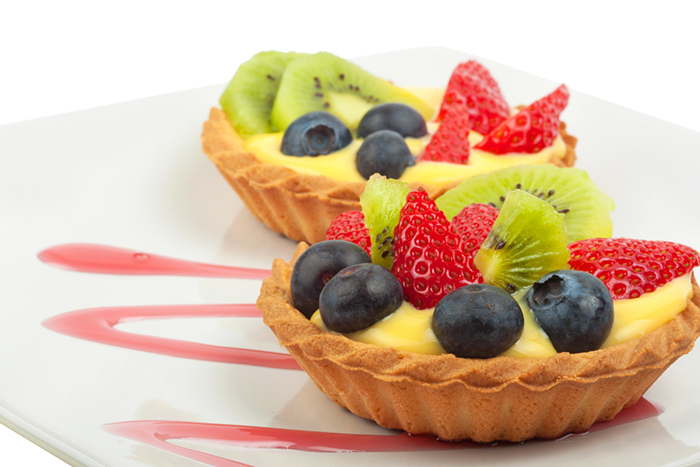 There's no law that says you can only eat a fruit tart after an expensive meal at a fancy restaurant. Nor are you obligated to decide between cake and pie, when you're really in the mood for something with a little more flair at home. Enter the Pete's Market fruit tart: a custardy pastry with ripe, tempting, glazed fruit.
Often imitated, but never duplicated, our fruit tart is a cut above the rest. The crème patisserie is on-point and our fruit comes from the same buyers and growers that are responsible for stocking our legendary produce departments. Believe us when we say that not all fruit tarts are created equal. If you have not yet embraced the tart, add one to your shopping list today. Be warned, though, the fam will feel so pampered that they might expect a mint on their pillows before bed.
Chocolate-Dipped Bananas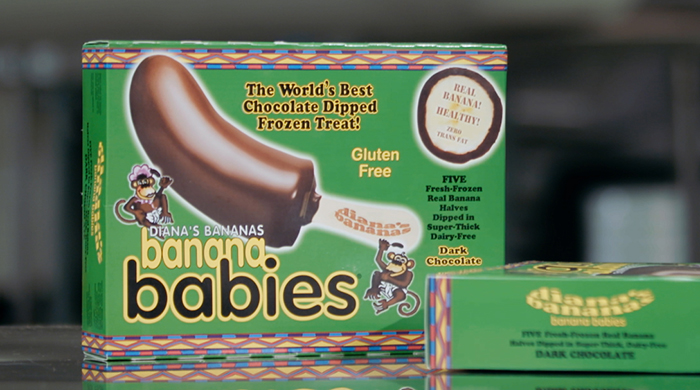 Pete's Market proudly offers chocolate-dipped bananas in our frozen section, and we highly recommend them. The "Banana Babies" line from Chicago-based Diana's Bananas are available in milk chocolate, dark chocolate, and peanut-covered milk-chocolate. While there's no mystery or complicated science going on here (it's a chocolate-covered banana on a stick), the quality of their ingredients is undeniable. Ecuadorian bananas at peak ripeness are coated in real, melted, bar chocolate and frozen at -20 degrees until the moment you unwrap it.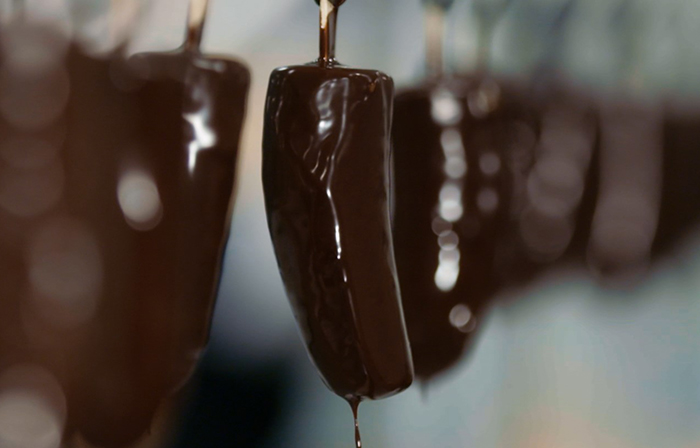 By far the healthiest dessert on this list, a chocolate-dipped banana is also something you can make fresh at home. If you're looking for a fun project to do with your kids, Pete's Market offers a DIY kit near the bananas in our produce department. The kit includes everything you need to create your own frozen delights, but you'll have to pick out your own bananas.
Macarons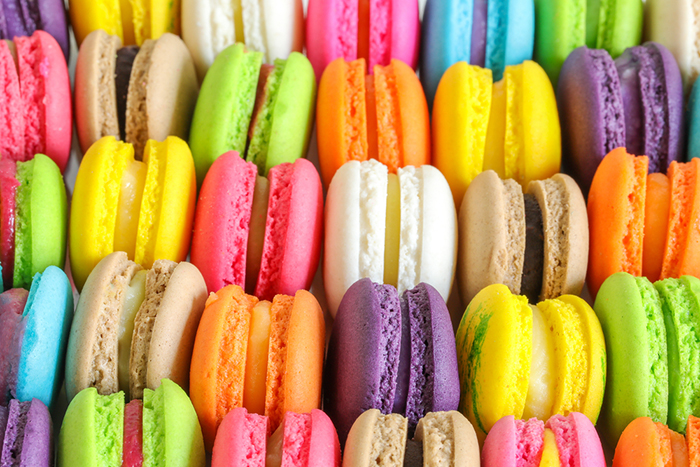 People visiting a Pete's Market bakery are instantly drawn to our macarons. How can one's attention NOT be snatched by sandwich cookies in every color of the rainbow? But macarons really aren't cookies. They're actually a French confection made from meringue and stylishly covered with a vivid ganache. The attractive presentation of our macarons is only a small part of their appeal. The real showstopper is the cornucopia of unique flavors: Raspberry, Lemon, Cotton Candy, White Chocolate, Fruity Pebbles, Pumpkin… hang on while we catch our breath… Salted Caramel, Cookie Dough, S'mores, American Cheesecake, Coconut, and more.
Churros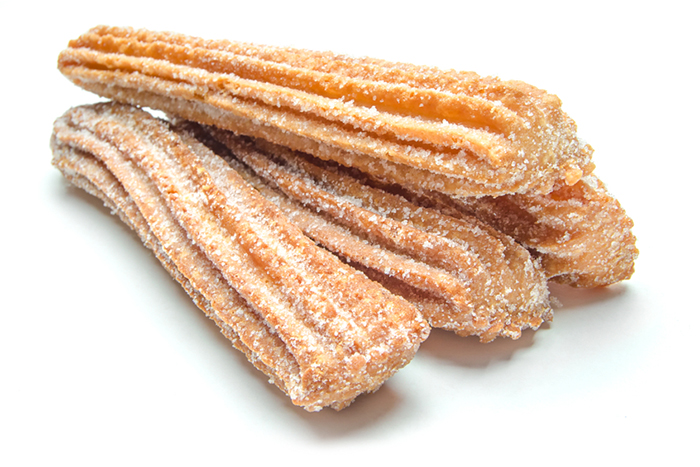 Most people think the only place to buy churros is at a county fair, snack cart, or theme park. Not so! This Hispanic treat is made fresh daily at Pete's Market. Rich, fluffy dough is pulled thin, then deep-fried and coated in high-grade sugar. Not exactly a donut and not quite a funnel-cake, churros are a sort of delightful hybrid. Plus, their fun shape and unique texture have cemented their status as the world's most beloved form of fried dough.
Whether served with ice cream, dipped in chocolate, or eaten plain, our churros impress and delight. Pro-tip: warm your churros in the microwave for 20 seconds.
Ojo De Buey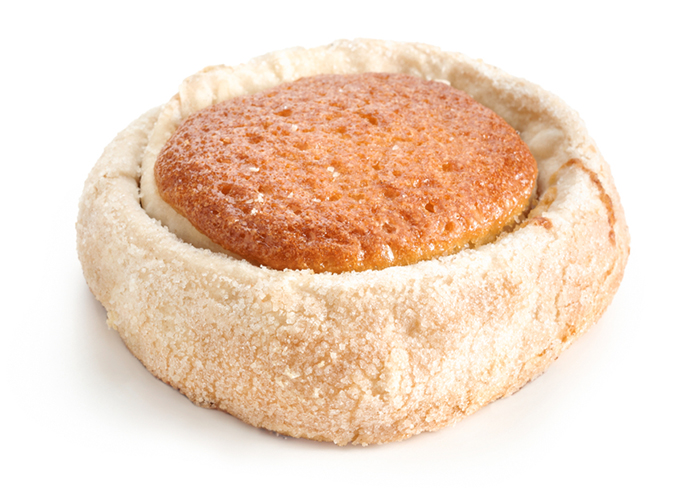 Sometimes genius can be found in the simplest of things. Such is the case with this particular Mexican sweet bread creation. Ojo de buey, translates to "ox eye" in English because it resembles just that. Whereas the name (taken literally) might not be appetizing, this dessert is a moist, orange-flavored pound cake wrapped in a ring of lightly-sugared, puff pastry. Two different treats, merged together to become a singular creation all its own.
Also popular as a breakfast pastry, the ojo de buey was first created in Mexico by a Chinese baker during the 1800s. Now perfected by Pete's Market, this sweet bread (also known categorically as pan dulces) is one of many offered by our baking team. Stop in and check out our full line of fresh baked, authentic, Hispanic pastries. No te arrepentirás!
Conchas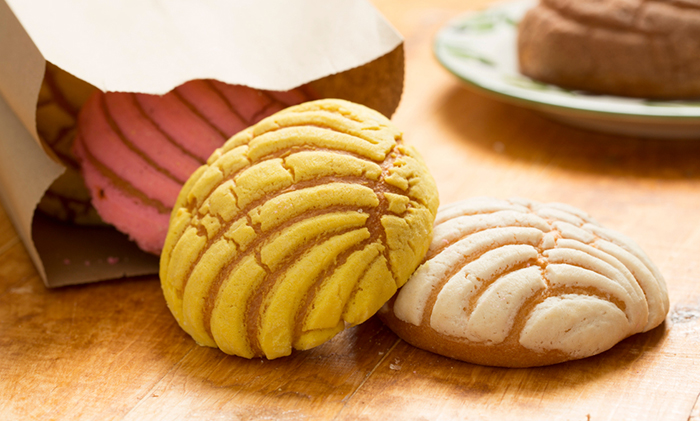 Another popular pan dulce is the concha, a sweet roll topped with a distinctive coating that resembles the pattern of a seashell. Often enjoyed with morning coffee, conchas also make a novel dessert when served on their own or with ice cream. Their coating isn't a typical frosting; it's made from sugar, butter, and flour – giving the brightly-colored topping a cookie-like consistency all its own. The unique combination of the concha's flavorful, crumbly frosting with the allure of the bread itself makes this the ideal companion for a tall glass of cold milk.
Besos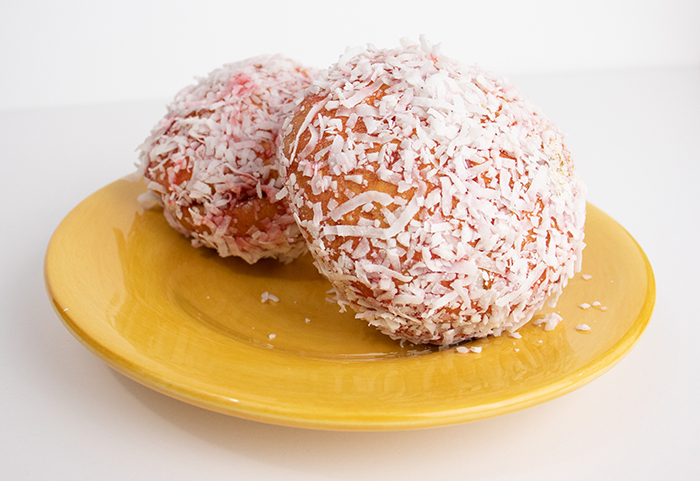 Another dessert in the Latin-American tradition is the beso (which translates to "kiss" in English). But these kisses are far more satisfying than a little dollop of chocolate. They're actually scone-like sweet breads filled with a variety of scrumptious jams or marmalades. They are often confused for donuts, in that our besos are presented with a tempting array of coatings or sugary dustings, but they are much more bread-like than a typical donut.
After your next family dinner, consider laying out a mixed tray of besos, ojos de buey, and conchas. Or, bring it out for breakfast. Either way, you'll be the hero.
Kolaczki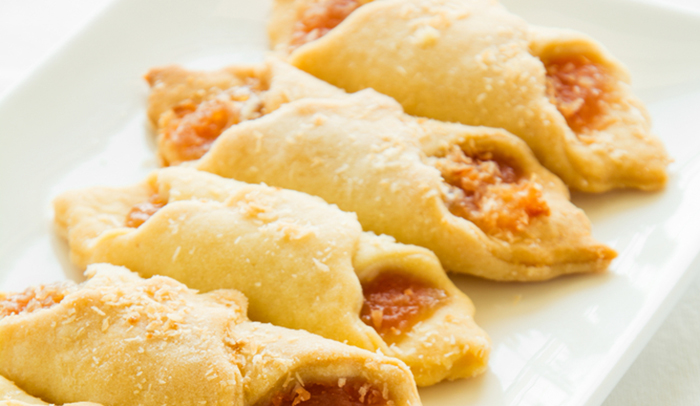 A traditional Polish cream cheese cookie, kolaczki are also typically filled with cherry, almond, and apricot. A dusting of powdered sugar on top completes their perfect balance of hearty dough and sweet indulgence. While kolaczki are particularly popular during the holidays, any day is a good day for these succulent little treats.
Kolaczki are particularly popular on the south side of Chicago, as they have been for decades. The Polish community takes them very seriously, as does Pete's Market. Whether you're Polish or not, we strongly suggest picking some up from our bakery today. If you're familiar with them, then you'll be delighted to taste the best. If you've never tried one, you can thank us for the introduction. We know you'll be fans for life.
As we said before, there's nothing wrong with cookies, cake, and ice cream. We're proud to offer all three. But sometimes it's good to venture into new dessert territory. If these nine suggestions got you thinking about sweets, make sure you stop by your local Pete's market soon. We've got 99 more waiting for you!