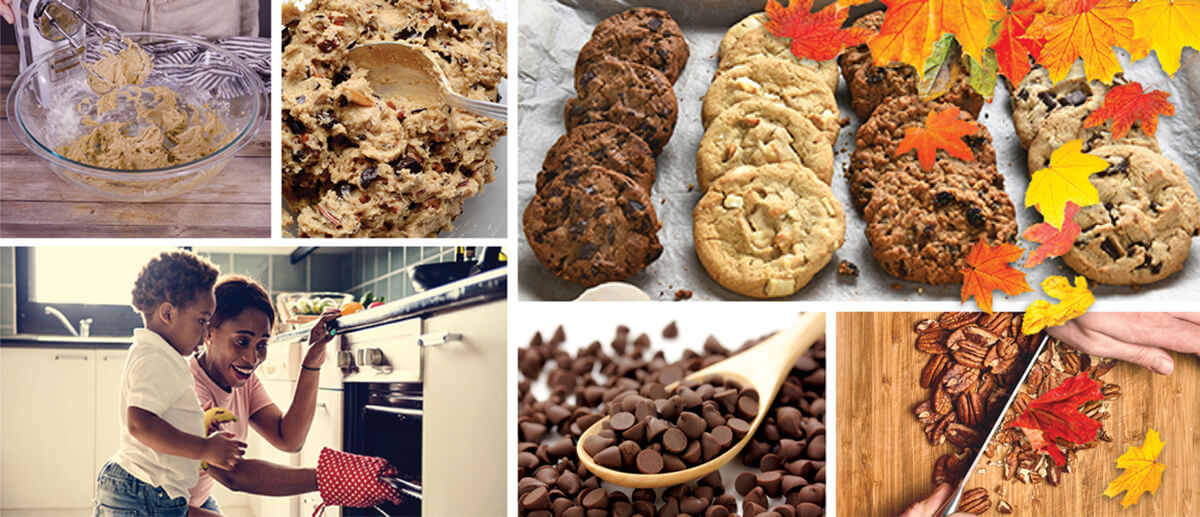 FRESH BAKED COOKIES - BASIC COOKIE RECIPE
Warm, gooey cookies straight from the oven—Yummy! With this basic cookie recipe, you can add in your favorite candy or nut. The possibilities are endless!
INGREDIENTS
2 sticks Butter, room temperature
1/2 cup Sugar
1/2 cup Brown Sugar 
2 Eggs 
1 tsp Vanilla 
2 1/4 cups Flour 
1 tsp Baking Soda 
1 tsp Salt 
1 1/2 cups Favorite Candy or Nut
 
DIRECTIONS
1.
Preheat oven to 350°F. Spray cookie sheets or line with parchment paper. Set aside.
2.
In medium bowl, mix together flour, baking soda, and salt. Set aside.
3.
In large bowl, add butter, sugar, and brown sugar. Beat on medium until light and fluffy.
4.
Add eggs and vanilla. Beat on medium, while scraping sides, until thoroughly combined.
5.
Slowly add flour mixture. Beat on low until blended.
6.
Stir in 1 1/2 cups of candy or nuts until evenly combined.
7.
Using a tablespoon, drop the dough onto cookie sheets, 2" apart.
8.
Bake for 9-11 minutes until edges are golden brown.
9.
Allow cookies to cool for 2 minutes on cookie sheets, and then transfer to a wire rack.  
OPTIONS
Chocolate Cookies: 1. Decrease flour to 1 1/2 cups. 2. Add 3/4 cup Cocoa powder.
Oatmeal Cookies: 1. Increase butter to 2 1/2 sticks. 2. Decrease flour to 1 1/2 cups. 3. Add 3 cups Oatmealm 4. 1 tsp cinnamon (optional)
 
S'MORES & BONFIRES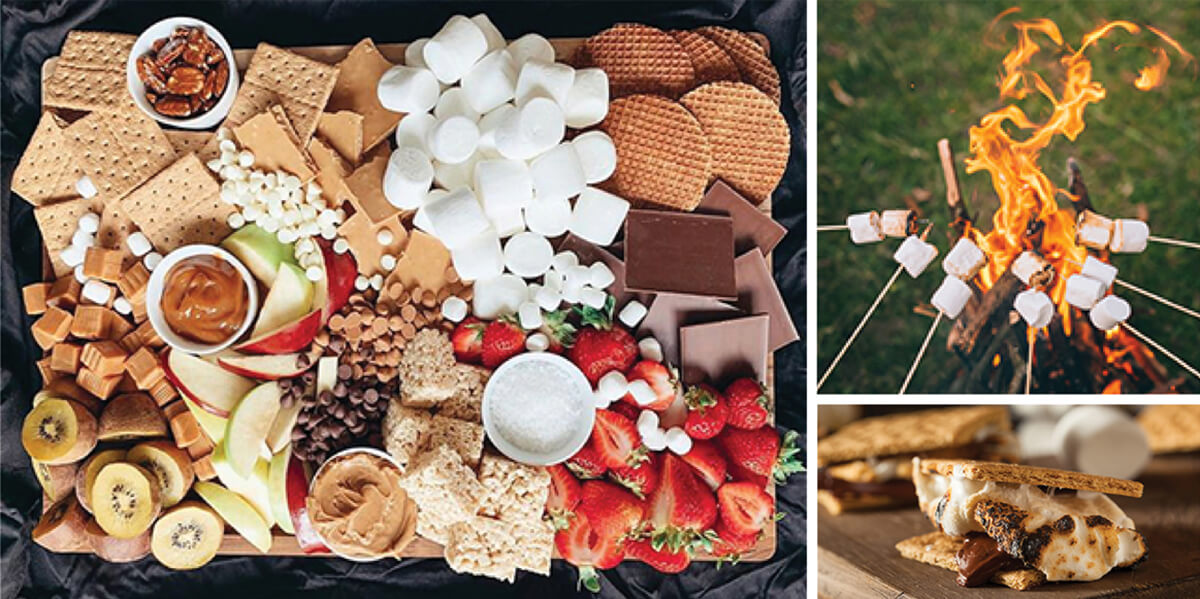 S'MORES BOARD
Nothing says fall better than roasting marshmallows over an open flame. Be the first in your neighborhood to host a s'mores and bonfire party! Create a custom s'mores board with surprise ingredients, and challenge your friends to try something new. 
Chocolate Alternatives
Andes Mints | Reese's Peanut Butter Cups | Rolos (Stuff inside marshmallow before roasting) | Nutella | Mexican Chocolate | Dark Chocolate | White Chocolate
Graham Cracker Alternatives
Chocolate Chip Cookies | Peanut Butter Cookies | Oreo Cookies | Ritz Crackers | Snack Factory Pretzel Crisps
 
Surprise Ingredients
Sliced Strawberries | Sliced Apples | Caramel Sauce | Nuts | Peanut Butter
 
FOOTBALL TAILGATING
Bring it on! Football + Tailgating = Fall Fun! Tailgating with family and friends before the game creates an environment of excitement and celebration. Can't make it to a game? Tailgate right in your own driveway before watching the game. What a great way to get together and enjoy your favorite things—food, friends, and football! Cater your favorite foods with Pete's Market. Click here for menu.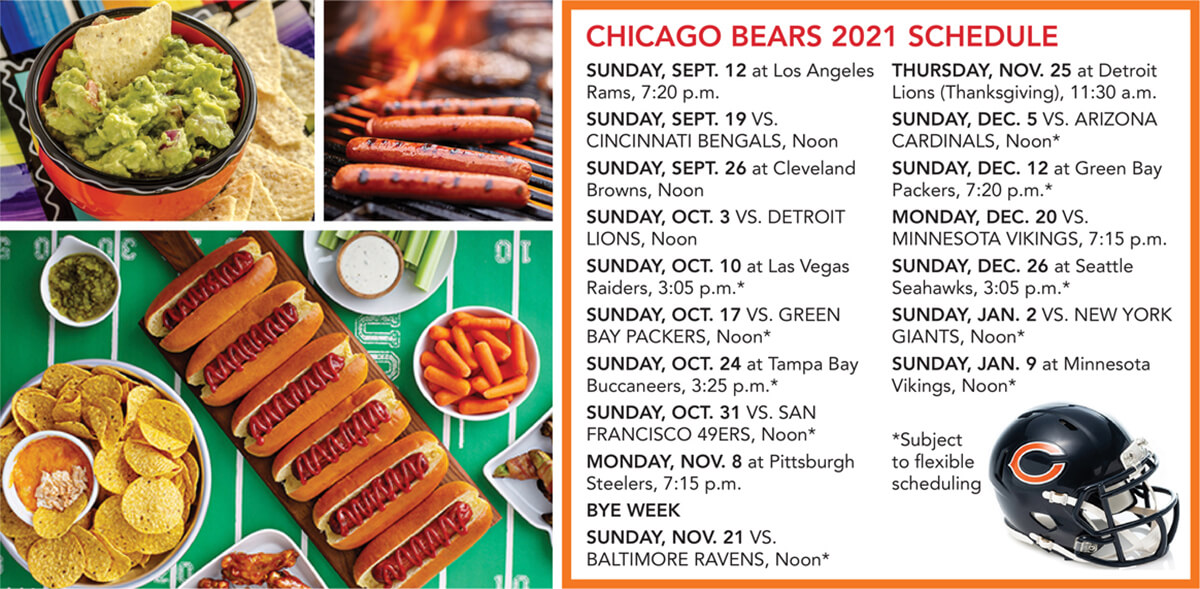 APPLE PICKING
Enjoy a cool fall day by apple picking. Check out some local places that offer more than just apples!