CANDY CORN GUESSING CONTEST
Visit the customer service desk and guess how many pieces of candy are in the container. Closest guess wins all the candy corn and a package of Affy Tapple caramel apples! Correct or Closest guess wins. No purchase necessary. Void where prohibited. One entry per person. Winner chosen 10/30/21. 
HALLOWEEN COLORING PAGES
Grab your crayons, colored pencils, or markers, and download the coloring pages from our website HERE. You can also pick them up at any Pete's Market customer service counter. Bring them back to any Pete's Fresh Market location before October 31 for some free Halloween candy!
 

CARAMEL APPLES

CARAMEL APPLE RECIPE
Apples are in season! Spend some family time making caramel apples—the kids will have a great time creating and eating them.
INGREDIENTS
8 Cold Apples 
1/2 cups Heavy Cream 
1 cup Light Corn Syrup 
2 cups Light Brown Sugar 
1/4 cup Butter (Room Temperature) 
1/4 tsp Salt 
1/2 tsp Vanilla Extract 
Add-ins: Nuts, Sprinkles, etc. 
Caramel Apple Sticks 
 
DIRECTIONS
1.
Wash the apples with water, dry completely.
2.
Remove apple stem and insert a caramel apple stick at least 3/4 of the way into the apple.
3.
Grease a large baking sheet with butter.
4.
Combine heavy cream, light corn syrup, light brown sugar, butter, and salt in a saucepan over medium heat, stirring constantly until butter is melted.
5.
Place a candy thermometer into the caramel without touching the bottom of the pan.
Let the mixture cook and bubble until it reaches 235°F, about 15 minutes. When the caramel has reached 245°F, remove from heat and add the vanilla.
6.
Allow the caramel to cool for about 15 minutes until slightly thickened.
7.
It's time to dip the apples! Hold the caramel apple stick and dip the apple into the warm caramel.
Make sure to coat all sides.
8.
Lift the apple out of the caramel and gently tap it against the side of the pot to shake off excess caramel.
9.
Roll the apple in your favorite add-in: nuts, candy corn, sprinkles, crushed pretzels, and more!
10.
Cover loosely and store apples in the refrigerator for up to a week.  
PUMPKINS
PICK YOUR PUMPKIN
Visit your local Pete's, and pick out your pumpkin. Let your kids wash, paint, or draw on their pumpkins until it's time to carve them and roast the seeds!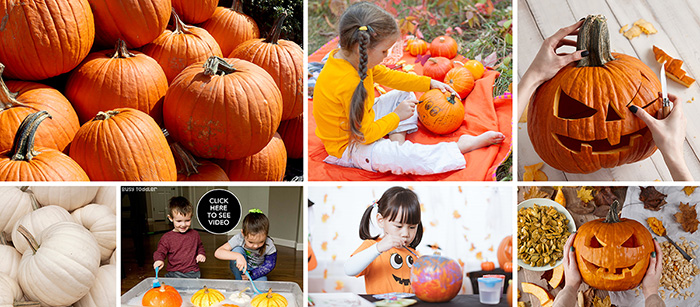 COSTUMES
WHAT WILL YOU BE FOR HALLOWEEN?
Be creative and have some fun!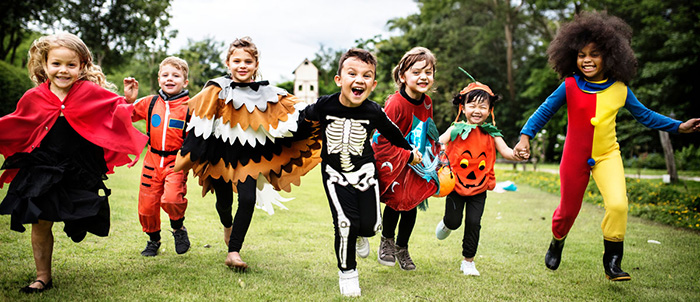 EVEN YOUR PET CAN JOIN IN THE FUN!