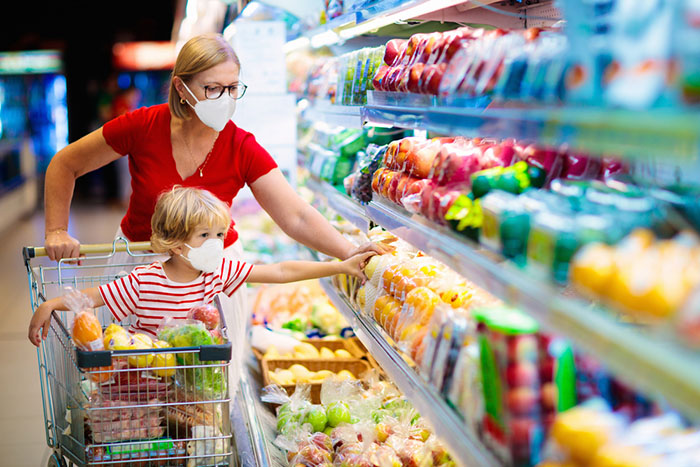 Since the beginning of our country's unprecedented COVID-19 lockdown, many Americans have been forced to re-evaluate how they tackle everyday meals. Some who previously relied on carry-out as their go-to method suddenly found themselves putting more of their pan into the pandemic. Out of an abundance of caution, cooking at home has seen a big comeback – leaving us all wondering if whipping up the majority of our own meals is now "the new normal."
Trips to the supermarket became more important in early 2020, albeit a little more difficult due to social distancing. Meat, produce, and dry packaged goods were back in the spotlight as many restaurants closed their dining rooms indefinitely. It all harkened back to a time not too long ago, before our daily meals came hot-and-ready in a Styrofoam container.
For some, being homebound with groceries presented an opportunity: rediscovering how to eat fresh and become more self-reliant. Folks with zero culinary experience found themselves staring into their refrigerators, realizing the time had come to do less door-dashing and more store-dashing. Saving money by cooking was not just a plus, but essential for those whose income was adversely affected by the crisis. Sheer boredom led to Googling recipes and discovering their inner chef. Here are a few trends we noticed:
DIY Quick Pizza
Pizza lovers interested in something beyond their freezer discovered how easy it was to season a simple tortilla (with oil, garlic, salt, & pepper), add sauce, cheese, and other toppings, then bake it at 400-degrees until the cheese is browned. They reveled in having acquired the new skill of creating personal pizzas for their family - on a healthier crust, no less!
Better Burger Toppings
For the burger barons, a world of opportunity opened up when their local fast food joints temporarily closed. Despite being cut-off from the usual paper-wrapped value meals, people turned to their local grocer for a fine selection of pre-made ground beef patties (or Pete's Market frozen 1/3 lb., 100% Pure Angus Beef Burgers). Plus, a cornucopia of fresh toppings awaited them, all of which surpassed the quality and selection of those from the drive-thru.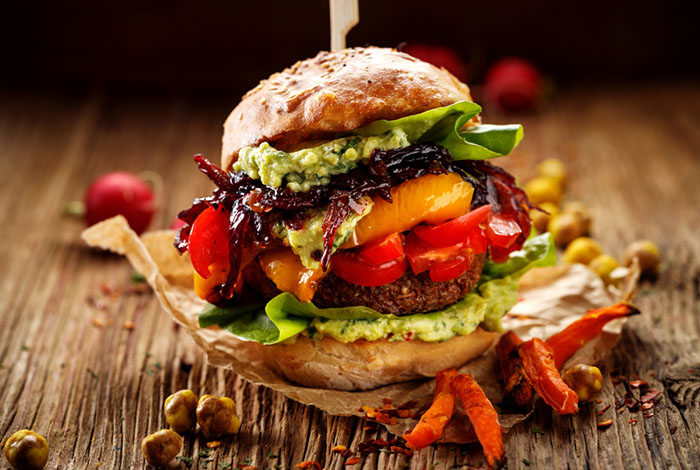 Applewood-smoked bacon, fresh iceberg leaf lettuce, artisan cheeses, sliced avocado, and roasted red peppers quickly raised the bar for how burger toppings should taste. For most, the finished product was seasoned with the pride of being created in one's own kitchen. Sure, it took a little longer, but sometimes that level of quality is worth the wait.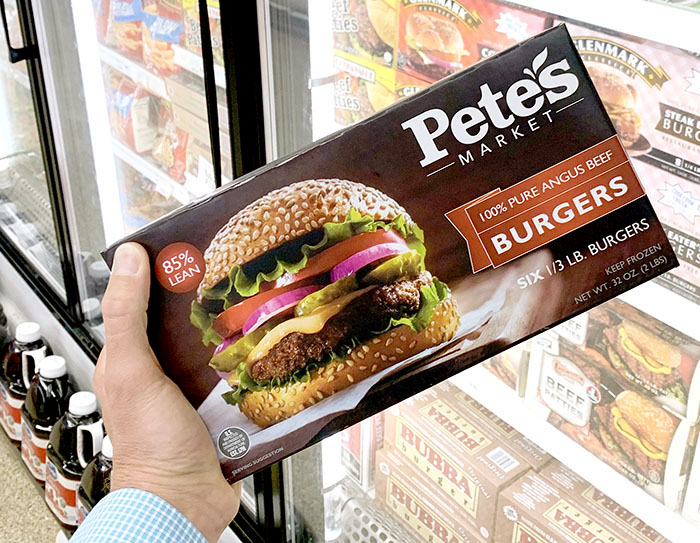 Mac, Cheese, and "Hey, Let's Try THIS"
Not knowing how long a self-imposed isolation would last was a strong motivator to stock up on certain staples. In the beginning stages of the 2020 pandemic, shoppers overbought toilet paper, disinfecting wipes, and boxed mac & cheese. Some quickly discovered that a hot bowl of al dente shells with creamy cheese sauce was a perfect canvas for some creative add-ins such as spicy sausage, BBQ pork, grilled chicken, caramelized onions… if it sounded like a good pairing, then it was worth trying. As a result, many have permanently elevated their game in the boxed-pasta arena.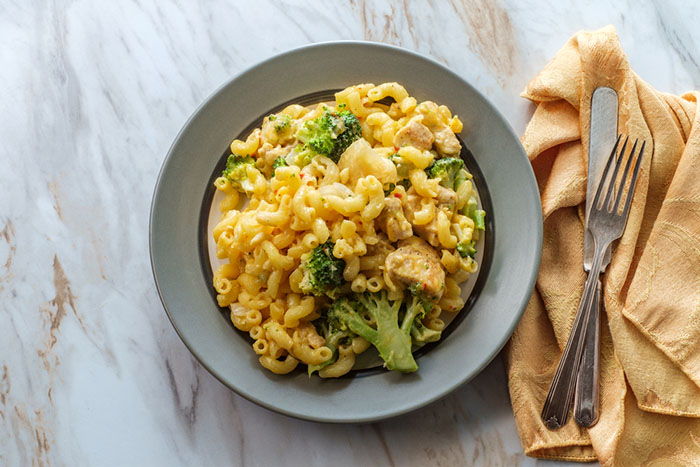 Meat for the Week
An immediate effect of the restaurant industry being put on pause was the collective concern as to how people would get their regular intake of chicken and beef. As supply lines became shakier and meat-packing operations started feeling the stress, shoppers began filling their freezers with whatever meat they could get their hands on.
The result? A new crop of grill masters not only wielding their spatulas, but banking a week's worth of cooked meat for use in everyday meals. A quickly thrown-together salad could now have a dose of protein because Dad grilled 2 pounds of chicken over the weekend. Taco night moved from the drive-thru to the kitchen because Mom actually cooked a week's worth of meat for the whole fam. With real ground beef. In an actual skillet at home. #mindblown
The Return of Fruits and Vegetables
For many people, peeling an orange or steaming some broccoli was a foreign concept before COVID-19. But the need for simplicity and a newfound quest for health led lots of newly masked shoppers back to the produce department. With more time on their hands to revisit the basics, scores of isolated citizens embraced the joy of fresh produce and the limitless possibilities they held for a nutritious lifestyle.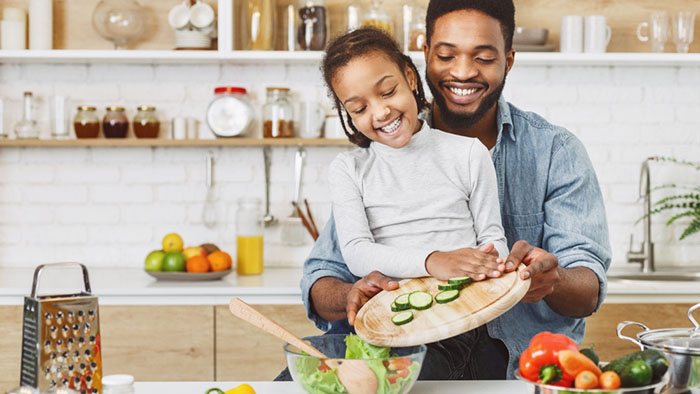 Entrée salads, specialty pasta, crock-pot pork, and hundreds of other recipes enjoyed a boon during the first half of 2020. In short, we learned that buying and cooking our own food was not only rewarding, but delicious and cost-effective. Every step of the way, your local Pete's was there – providing fresh options, and keeping the store open so we all would have one less thing to worry about.
At Pete's Market, we remain committed to being by your side no matter what the rest of this, or any other year, may bring. Let us be your trusted advisors for eating well on a budget during better times as well.